Technology that can keep you connected on the road – and off.
It's easy to enjoy everything from Android Auto110 to Apple CarPlay111 to GPS navigation that gets you where you want to go. That's because Ford is committed to providing available technologies to help keep you connected to friends, family, work, and even your vehicle. If it matters to you, it matters to us, too.
Stay connected to your car like never before.
Powered by a 4G LTE modem, the built-in technology of FordPass Connect™112, an optional feature, allows you to connect with your vehicle through FordPass99 on your smartphone. So you can connect virtually wherever you are. Need to check if you locked your doors while shopping? No problem. Start and warm up your Ford from inside the hockey rink? You can do that too. You may wonder how you ever lived without it.
Ford Compatible Mobile Apps
Of course your vehicle still moves you from point A to point B, but now it also helps you stay connected to your life along the way.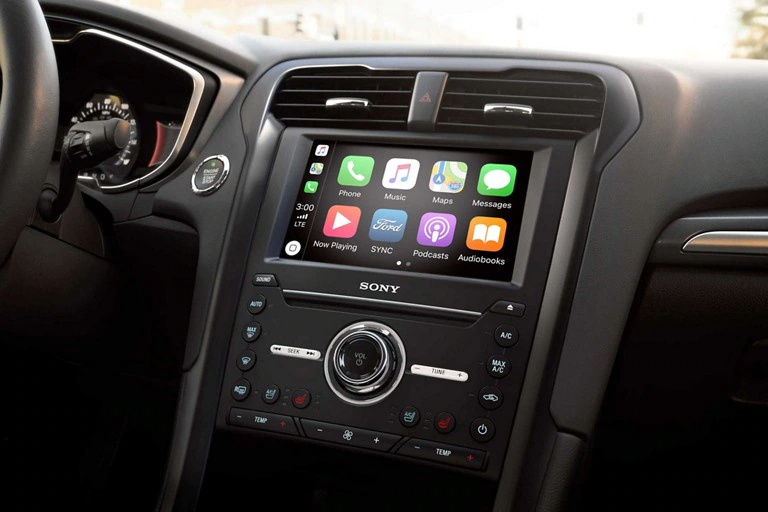 Android Auto & Apple CarPlay with SYNC 3
The voice-activated bemefits of SYNC 3 let you connect to, and control, your compatible smartphone via Android Auto and Apple CarPlay through a sleek user-friendly interface. That's music to your ears.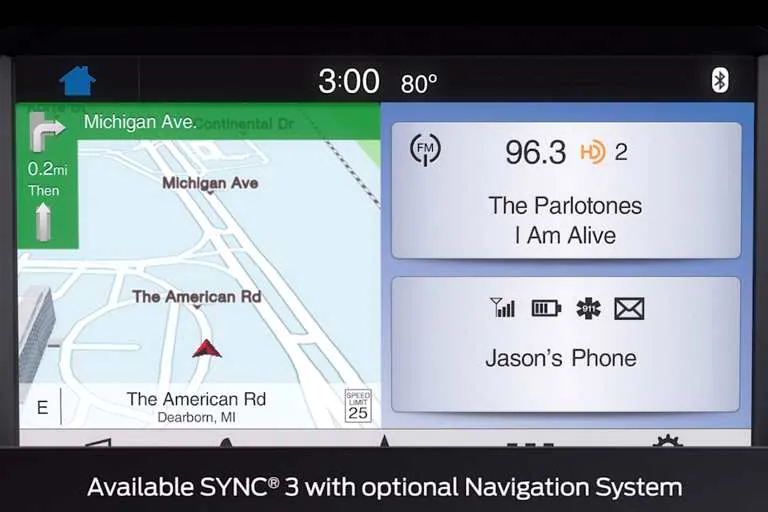 Siri Eyes Free
Bring your favourite assistant, Siri, along for the ride. With Siri Eyes Free, you can access Siri through the touch of a button and ask anything you want, like "Where's the closest carwash?" while keeping your hands on the wheel.
Available Mobile Wi-Fi Hotspot
Connect up to 10 devices at the same time from up to 50 feet away from your vehicle. That's the kind of power you can get so you'll never miss an update from, or the chance to update, friends and family with your Mobile Wi-Fi Hotspot, available on select vehicles.
SiriusXM™ is music to your ears.
Enjoy a 3-month prepaid subscription to SiriusXM All Access when you take delivery of your new Ford and see everything SiriusXM has to offer.13 Experience over 140+ channels, including 100% commercial-free music, live play-by-play sports, world-class news, and the famous names in comedy and entertainment. And with SiriusXM Streaming included, you can take your sound anywhere you go on your computer, smartphone or tablet.

U.S. model shown.